We are a proud American company and are forever grateful of the service that you have provided to our country. As a way of giving back, our mission is to help ease the transition out of the military and into your civilian career. Even if your experience wasn't in the electrical field, we see your time in the military as invaluable and want you as a part of our team.
Speak to a current veteran team member now to learn more.
"We value the integrity, self-discipline, and comradery you bring with you from your service. This, in addition to our sense of duty, is why we have started our veteran hiring initiative that comes with a promise that every service member will have the opportunity to interview with Braun Electric."
-Kevin Coghlin, CEO/President
CONTACT OUR VETERAN HIRING TEAM TODAY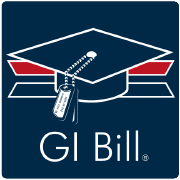 Not certified? Talk to us about the potential to use your GI Bill® to receive your certification and on the job training during your apprenticeship with Braun Electric.